E-bikes included in the package! A fairytale made flesh - Szczyrk - 300 metres away from the Gondola Lift (bike pass included in the price!)

THE PRICE INCLUDES:
ACCOMMODATION in comfortable rooms
ENERGY-GIVING BUFFET BREAKFASTS at the restaurant from 8:00 am to 10:00 am*
DINNERS served in buffet form from 4:00 pm to 6:00 pm
RENTING AN E-BIKE for Saturday**
FULL-DAY BIKING TICKET** for GONDOLA (Skrzyczeńska Pasture 1000 metres above the sea level) and for CHAIR LIFT (Zbójnicka Kopa) allowing you to use Szczyrk Enduro Trails by TREK free of charge
10% DISCOUNT at the bike rental
AT YOUR DISPOSAL:
CHILLOUT ZONE (2 billiard tables, ping pong table, family board games, library)
RELAXATION ZONE (dry sauna)
KIDS' ZONE (playroom for children, outdoor playground with sandpit)
Car park
AT EXTRA COST:
Biking trainings for children BIKE CAMP
Weekend biking trainings
Biking trainings for 1-3 people
Group biking trainings
Details on the trainings: biking-trainings
ADDITIONAL INFORMATION:
The hotel day lasts from 3:00 pm to 11:00 am.
* With minimum 10 persons using services – buffet menu. Under 10 persons – table-served meals.
** with minimum 3 sold packages – renting a bike includes a guided trip
Details of the trip – click here
WHY SHOULD YOU SPEND YOUR HOLIDAYS HERE, IN THE MOUNTAINS?
We're an excellent starting point for your trips – near hiking, biking an walking trails.
We're located near the modern Gondola lift (200m)
We're ECO! – we sort waste, love animals, take care of the environment
Mountain biking trails - Enduro Trails – of varied difficulty level (you don't need to be extremely fit to reach the top because there is a modern cableway)
Peaks: Skrzyczne, Klimczok, Szyndzielnia, Barania Góra, Kotarz, Karkoszczonka, Grabowa and Biały Krzyż tempt you with their charm and picturesque views 
The numerous hiking trails invite you to explore the beauty of the region.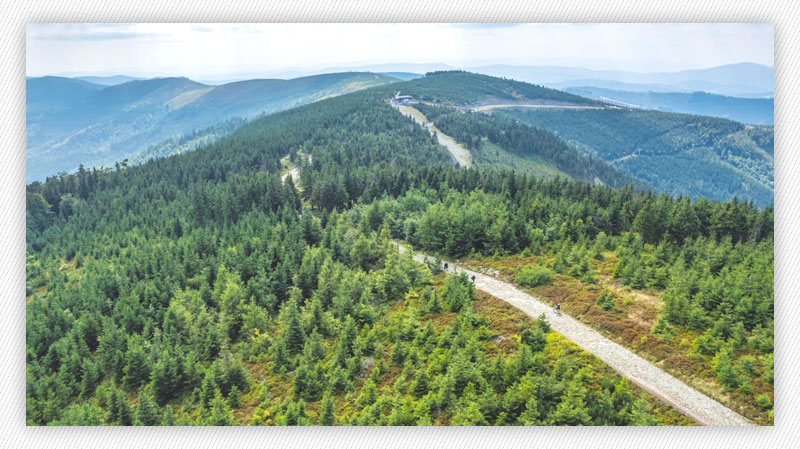 OUR LOCATION AND CONTACT
Szczyrk, Poland, ul. Salmopolska 30,
Tel. +48 512 366 792
recepcja@gronieszczyrk.pl